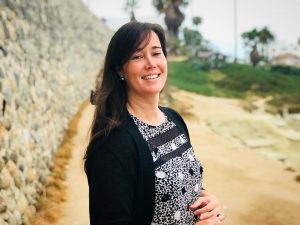 Carey Blakely is an author and freelance writer.
She is the co-author of Next! A Matchmaker's Guide to Finding Mr. Right, Ditching Mr. Wrong, and Everything In Between (by Barbara Summers with Carey Blakely; SelectBooks, February 2015) and Crazy Like a Fox: One Principal's Triumph in the Inner City (by Dr. Ben Chavis with Carey Blakely), which was published by New American Library, an imprint of Penguin.
Crazy Like a Fox was featured on NPR, MSNBC, CNN.com, The Wall Street Journal, Stossel on Fox Business Network, The San Francisco Chronicle, The Laura Ingraham Show, Sirius Radio, The Washington Post, National Review, Christian Broadcast Network, The Bill Handel Show, City Journal, and other media outlets. Carey was the writer and also worked with Chavis as a teacher and administrator in Oakland.
She has written a novel, tentatively titled Inspired Barrens, which she plans to revise and pitch soon. And she has started another one! Carey was a frequent contributor to The Coast News for a year, and her articles have also appeared in The San Francisco Chronicle, San Diego Magazine, and other outlets. She has further experience as a ghostwriter, editor (including academic papers), and poet.
Carey graduated early from UC Berkeley with high academic distinction and a BA in English. She lives in the greater San Diego area.