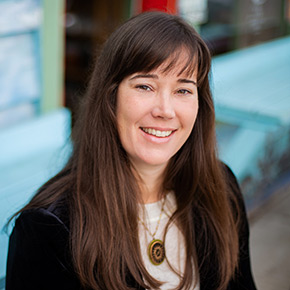 In addition to books, Carey writes articles, blogs, academic papers, website material, newsletters, poetry, and more.
She is the co-author of two published books of nonfiction and is working on two novels (drafting one, revising the other).
Carey contributed 130 news and feature articles to The Coast News over the course of a year, and her articles have also appeared in The San Francisco Chronicle, San Diego Magazine, SurfGirl Magazine, and other outlets.
Here are some articles she's written: a feature on the affordable housing controversy in Encinitas, California; an article about the HBO surf documentary Momentum Generation; a profile of a choreographer; a news story about a backcountry firefighting controversy; a Q&A with pro surfer Carissa Moore; an environmental news story on the California swordfish fishery; a snapshot of U.S. Air Force Brigadier General Jeannie Leavitt, the nation's first female fighter pilot; a feature on white sharks, a news story on San Dieguito Union High School District; an article about two women giving foster youth inspiration through nature; and a feature on a free diver. Other samples available upon request.
Carey has written for a variety of clients—ranging from academia to outdoor adventure.
Are you looking for a writer or editor for hire? If so, please check out the services page or contact Carey to see what she can do for you.
[visual_portfolio id="251″ class=""]